Academy Center for Excellence (ACE)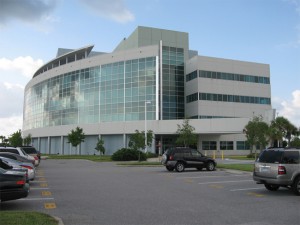 Located in Operations Support Building II (OSB II) at Kennedy Space Center, ACE is a state-of-the-art training facility that supports APPEL Core & In-Depth Courses, Workshops, Knowledge Sharing Events and other APPEL sponsored programs.
Facilities
Training facilities range in size and can accommodate up to 45 participants depending on configuration. Additionally, a 270-seat conferencing auditorium complete with fully functioning video and television capabilities is available to accommodate larger venues.
ACE provides a full suite of professional support services:
Meeting rooms
Audio/video equipment and support
Dedicated conference staff
Break services/full catering services
When available, outside organizations/groups can use ACE facilities. Contact ACE to determine availability and how you can utilize our training and event space for your event.