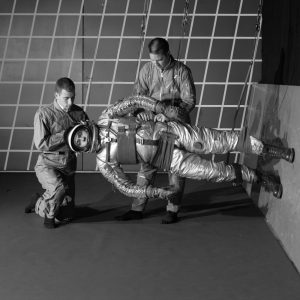 EPISODE 14: APOLLO LUNAR LANDING TRAINING
Lisa Jones, NASA Landing and Impact Research Facility Manager, discusses the facility where the Apollo astronauts trained for the lunar landing.
Small Steps, Giant Leaps
From a project's smallest steps to humanity's greatest leaps, NASA's technical workforce embodies the spirit of Neil Armstrong's immortal words from the surface of the Moon, boldly pushing the envelope of human achievement and scientific understanding. In our podcast, Small Steps, Giant Leaps, APPEL Knowledge Services talks with systems engineers, scientists, project managers and thought leaders about challenges, opportunities, and successes.